Ensuring Your Manufacturing Processes Consistently Produce
Products That Meet Requirements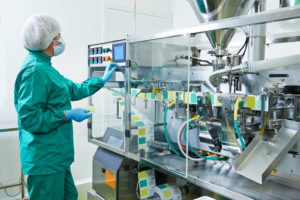 My process validation expertise is in the manual assembly of electronic medical devices.
Here are the highlights of what I can do for your Process Validations:
Prepare a Validation Master Plan that will outline the logistics of validation and validation strategy within a facility, or for specific products/processes.
Prepare and execute Validation Protocols, and prepare Validation Reports for:
Installation Qualification (IQ). Installation Qualification will demonstrate that equipment is installed and functioning properly, according to manufacturer's specifications. The IQ has two distinct elements: equipment preparation and installation, and operation qualification. Qualification involves hardware, software, utilities, auxiliary systems, and environmental conditions.
Operational Qualification (OQ). Operational Qualification will demonstrate that the process performs per design criteria over all defined operating ranges. It will challenge the process to find an acceptable operating window. The process should be challenged to determine that it can operate in control at extreme stress and boundary conditions.
Performance Qualification (PQ). Performance Qualification will demonstrate that the process, under normal operating conditions, consistently produces a product that meets all predetermined requirements. The validation effort should span sufficient amount of time to verify that the process controls produce an acceptable product.
To discuss how I can help you with Process Validation, contact me here.